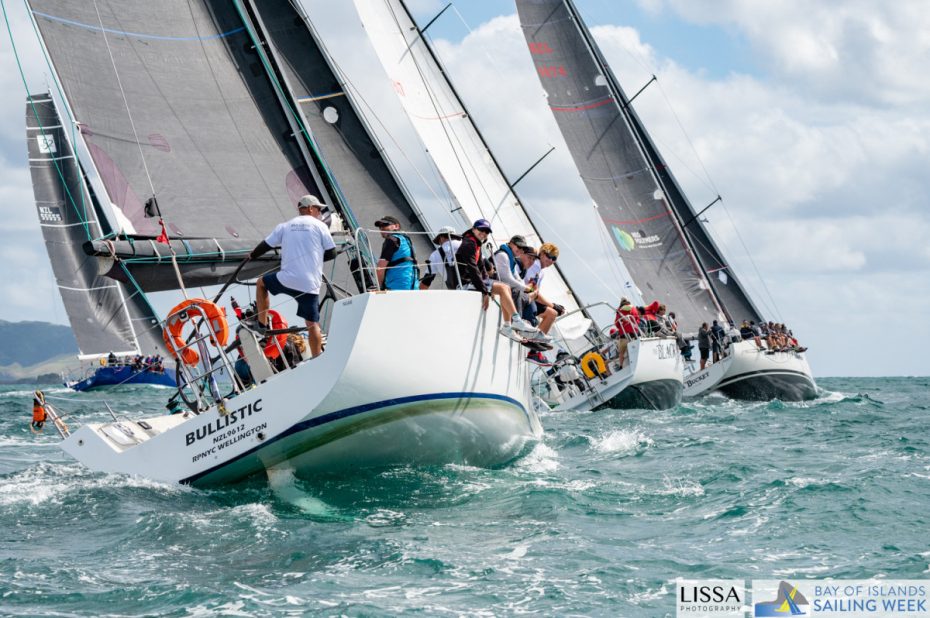 Bay of Islands Sailing Week
January 24, 2024
-
January 26, 2024
Bay of Islands Sailing Week is the biggest event of its kind in New Zealand – a multi-day sailing regatta primarily for keelboats, trailer yachts and multihulls. Established in 2003, this annual regatta is now a highlight of the sailing calendar for New Zealand sailors and a growing number of overseas sailors from Australia and the Pacific too.
When is it?
The regatta takes place at the end of January, in the week preceding Auckland & Northland Anniversary Weekend each year.
The 4-day regatta format includes Registration on the Tuesday evening, followed by three days of racing Wednesday to Friday, with Prizegiving on Friday evening.
Where does it take place?
As the name suggests, Bay of Islands Sailing Week is held in the spectacular Bay of Islands, on the east coast of Northland in the upper North Island of New Zealand. The location boasts superb sailing, stunning scenery, bountiful marine life and friendly locals.
Regatta HQ
The regatta is based in Opua, a small coastal town located just off SH11 a few kilometres south of Paihia. Regatta registration and evening entertainment take place here in the main regatta marquee.
Evening entertainment for the next regatta is to be confirmed – check back soon for more info.
Regatta Race Courses
Racing is held throughout the Bay of Islands, in three separate race areas.
Outer Course for A, B and M divisions (Windward / Leeward and Bay Races)
Middle Course for C, E, Sports Boats and Young 88 divisions (Windward / Leeward and Bay Races)
Island Racing, all of which will sail one Bay Race a day.
Beach Party
One of the best-loved traditions of Bay of Islands Sailing Week is the Thursday-night Beach Party. In recent years this has been held on stunning Urupukapuka Island, courtesy of regatta sponsor Explore, who host the party at their Otehei Bay resort.