DUE DROP HOPE CHALLENGE COMMUNITY/FAMILY DAY
April 15 @ 10:00 am
-
12:00 pm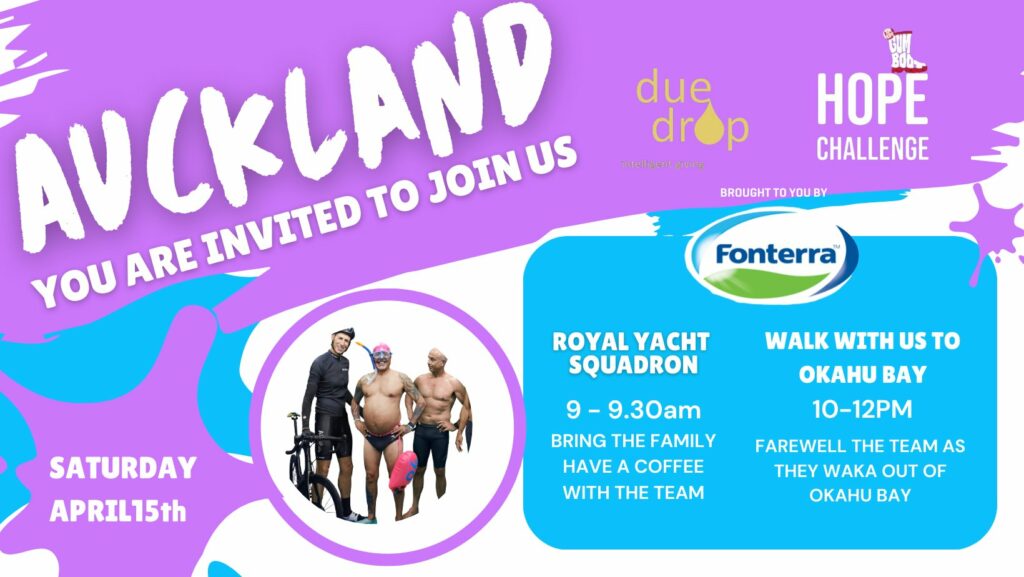 Join Mike from I AM HOPE and the rest of the Due Drop Challenge Triathlon crew for coffee and a conversation before we all walk to Okahu Bay. See the team off on the next part of their journey, swimming, running and biking from Cape Reinga to Parliament and be a part of the Auckland journey with them.
Because it's only with the support of the community that these guys can keep going!!
Come along, talk to Ian Jones, Rick Wells, Richie Barnett and Mike King along with their incredible team and learn more about Gumboot Friday and why they are going to such amazing lengths to support our free counselling for kids!
Bring the kids, bring their scooters, grab a coffee from our coffee cart and come and join the conversation with us as we make our way to Okahu Bar and see the boys off on a waka!!