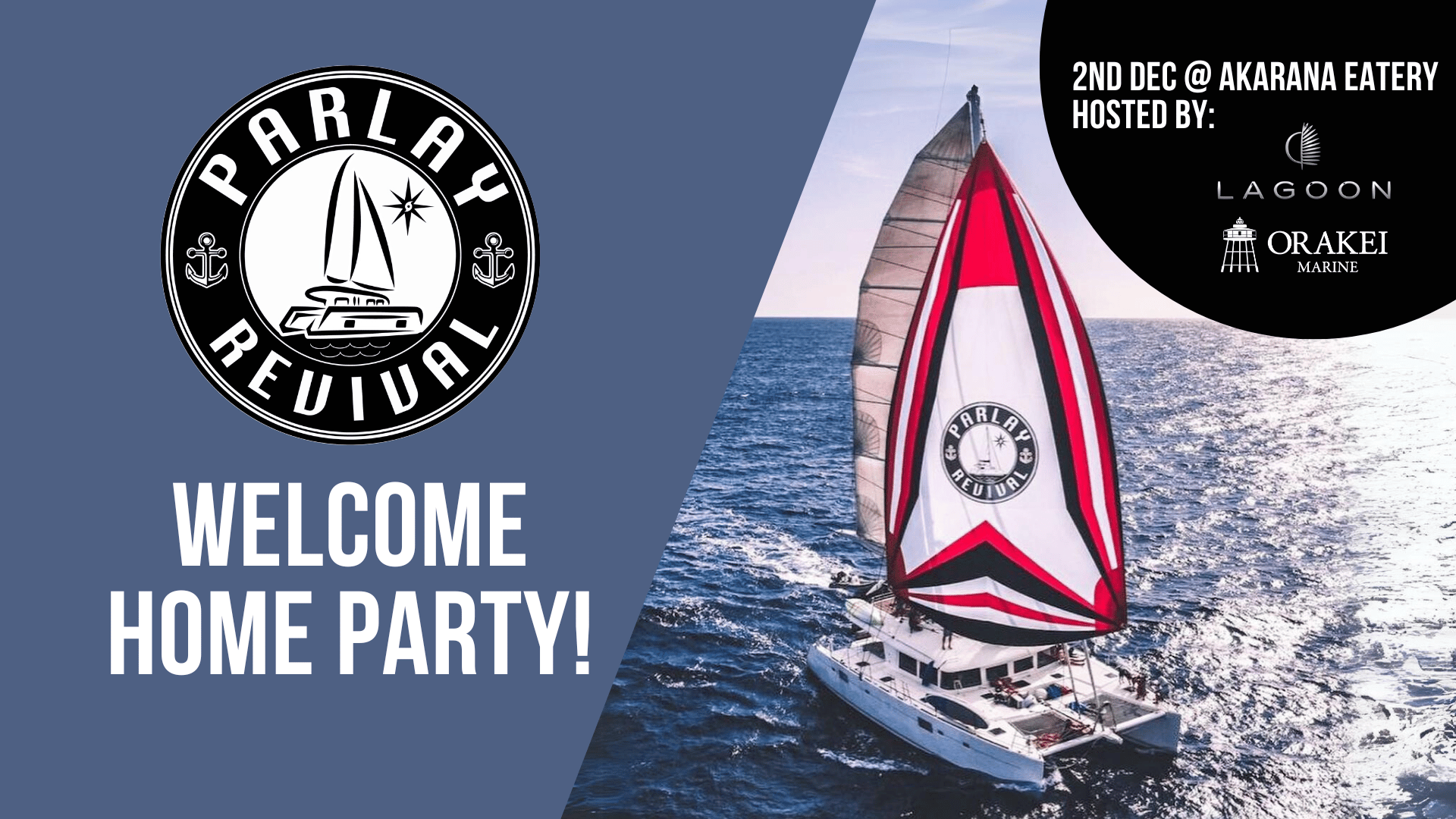 Welcome Home Parlay Party
December 2 @ 3:00 pm
-
8:00 pm
Colin MacRae and the Parlay Revival crew are sailing into Aotearoa for the first time! With over 280,000 subscribers on YouTube and 46 million views and counting, the Parlay crew are no strangers to sharing their stories online, but now, they want to share them in person at a special Welcome Home Party here in Orakei, Auckland.
You are invited to join them at Akarana Eatery (overlooking Parlay Revival parked in Orakei Marina) for a cold drink in the sun on Saturday 2nd December.
Doors open at 3pm, with Parlay sailing into Okahu Bay soon after. Live music starts at 3:30, with a quick break for a special Q&A panel around 5pm.
Raffle tickets will be available for sale at the door, with prizes including a premium Predict Wind subscription. Victory Knives gift pack, signed merch and more!
100% of funds raised from the raffle and ticket sales will be donated to the Akarana Marine Sports Charitable Trust to create marine sports opportunities for Kiwi youth.
Please note: kids under 16 are free – but will still require a ticket for entry.