Congratulations to all of our RAYC crews who competed in the 40th edition of the PIC Coastal Classic last weekend. The conditions were both "brilliant and frustrating", making for one of the most competitive Coastal's ever! The start gun fired in an ideal 15 knot South-Westerly but as the fleet reached the halfway mark the wind disappeared. The crews who chose a straight line course up the coast made the most gains when the Easterly breeze set in around midnight, giving the teams that final push over the line once they rounded Cape Brett.
The changing breeze also allowed for many lead changes, and it was great to see all different types of boats mixing it up the front. Royal Akarana Yacht Club is very proud to have two boats cross the finish line in the top 10, with Melges 40 "Sassinate" helmed by Mikayla Plaw finishing in second on line, and Cat+ion helmed by Rear Commodore Graham Catley crossing 7th. The stark difference in the designs of these two boats just goes to show it was a very tactical race, and what an excellent result for Mikayla on her first-ever Coastal at the wheel to not only be second on line, but win the PHRF 1B division!
Well done also to V5 for winning on line, to the Motorboat ll crew, Mark Taylor's Stewart 34 Pahi, and of course to Michael Spencer and crew on Aela for winning the hotly contested Rally Division.
A huge thank you to Pic Insurance Brokers for another fabulous Coastal, and we can't wait to see more RAYC members take on the challenge in the coming years.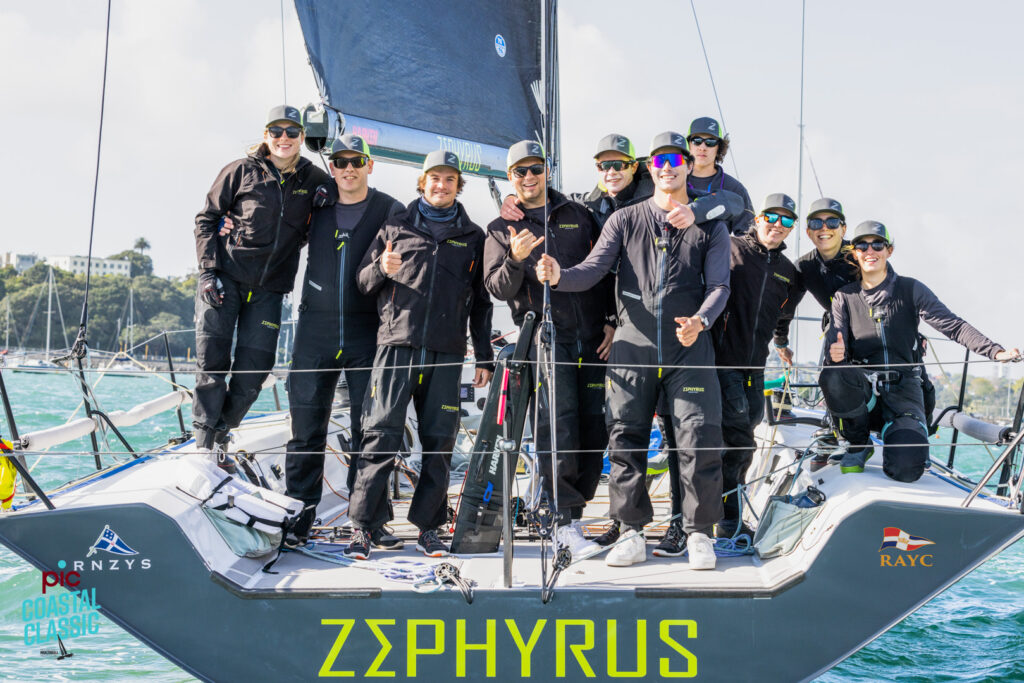 PIC Coastal Classic – RAYC Results
Monohull Racing
V5 (Brian Petersen) – 1st Line / 2nd PHRF Division 1a / 47th PHRF Overall
Sassinate (Mikayla Plaw) – 2nd Line / 1st PHRF Division 1b / 11th PHRF
Zephyrus (Matt Cole) – 10th Line / 6th PHRF Division 1b / 30th PHRF Overall
Kaizen (Simon Manning) – 12th Line / 5th PHRF Division 1b / 25th PHRF Overall
Serena (Josh Adams) – 13th Line / 4th PHRF Division 1b / 13th PHRF Overall
Motorboat II (Vincent Trinquet) – 37th Line / 16th PHRF Division 2
Pahi (Mark Taylor) – 72nd Line / 21st PHRF
Multihull Racing
Cation (Rear Commodore Graham Catley) – 1st Line / 3rd Handicap
Rally Fleet
Alea (Michael Spencer) – 1st Overall