The school holidays are almost here, and you know what that means – it's time to give the teachers a well-earned break and entertain the kids for a couple of weeks! So buckle up, because we've got a fantastic lineup of activities that will keep the kids off their devices and entertained.
Set Sail with the Sail & Play School Holiday Programme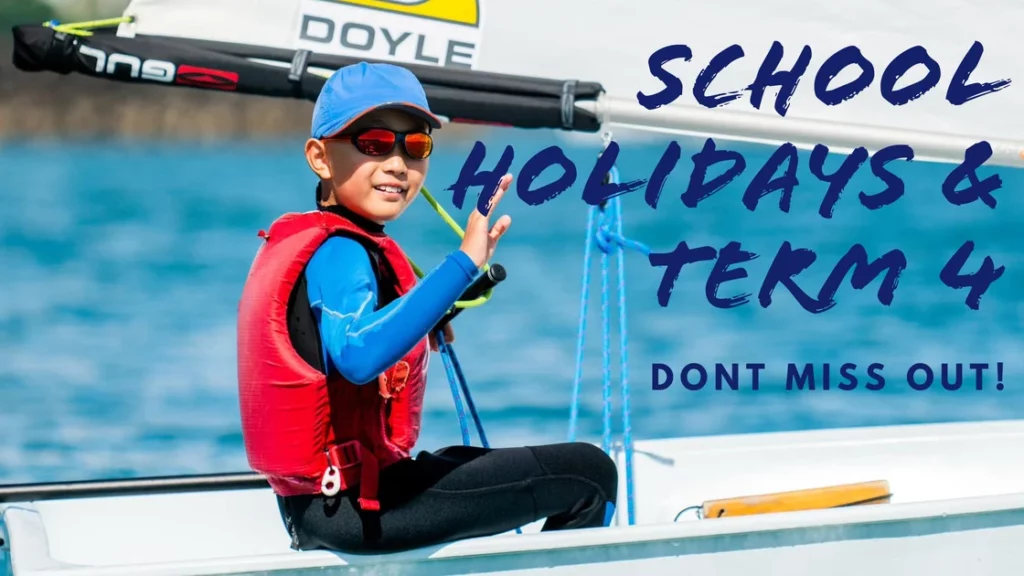 First up on our itinerary is the Sail & Play School Holiday Programme at the Royal Akarana Yacht Club. If you've got little adventurers itching for some nautical fun, this is the place to be. Young sailors 7 years and older will enjoy activities such as island RHIB trips, paddle boarding, kayaking, group and individual sailing and more. No sailing experience is necessary, and Sail and Play can be booked as individual days (from 9am to 4:30pm) or as a week block.
From learning the ropes (literally!) to gaining confidence around the water, kids will have a blast while acquiring valuable skills. The experienced instructors make sure it's safe, fun, and educational all at the same time. Plus, there's no better feeling than catching the wind in your sails as you zip across the bay! So, don't miss out on this unique opportunity for your little ones to become young sailors.
Feast Time: Akarana Eatery's Free Kids Pizza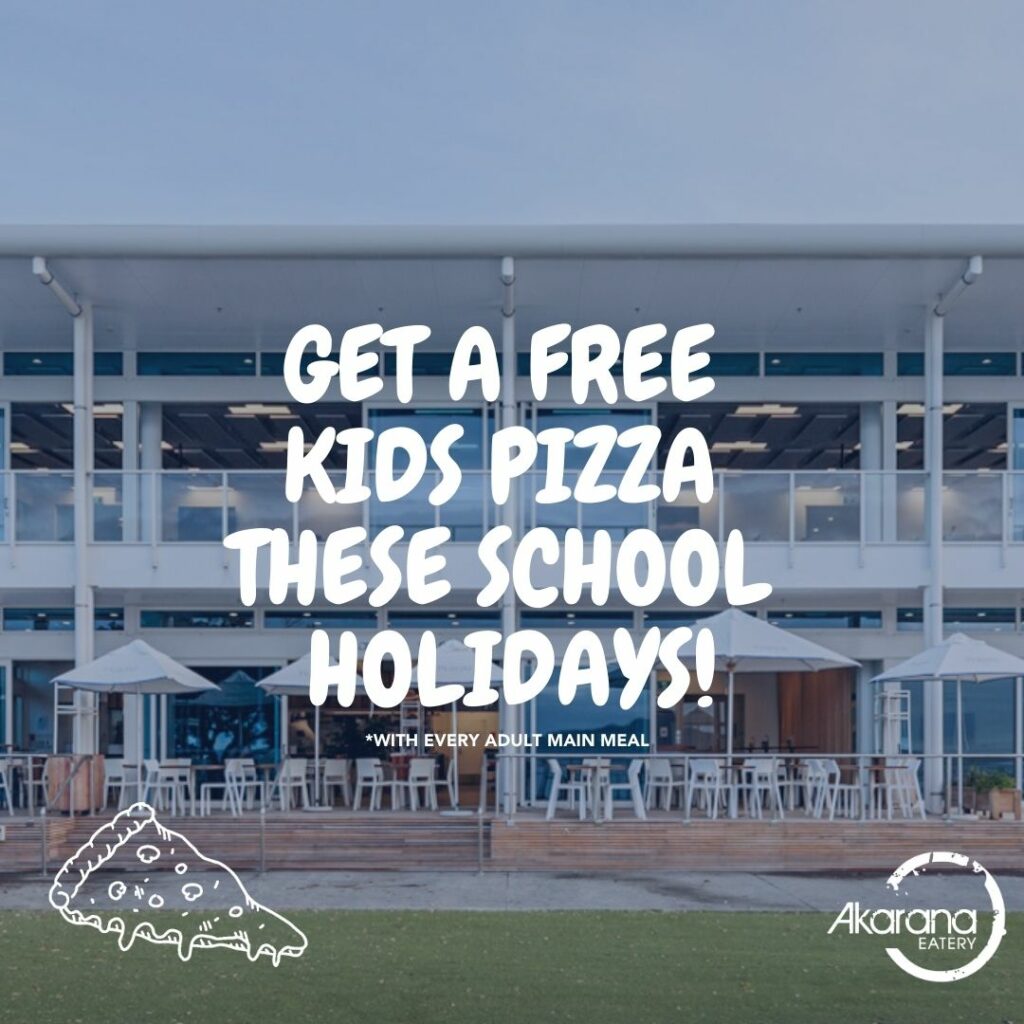 All that sailing is bound to work up an appetite, right? No worries, because Akarana Eatery has your back with an offer that's sure to please your palate and your wallet! They're running a special promotion during the school holidays: for every main meal purchased, kids get a free pizza. That's right, free pizza!
Now, who can resist the allure of cheesy, delicious pizza? It's a win-win for parents and kids alike. While you indulge in your favourite dishes from Akarana Eatery's menu, the little ones can savour their own personal pizza. It's a slice of heaven for everyone! Plus the new sandpit and play area is a hit for those not quite old enough to get out on the water!
Paw-some Time at Kelly Tarlton's: The Paw Patrol Movie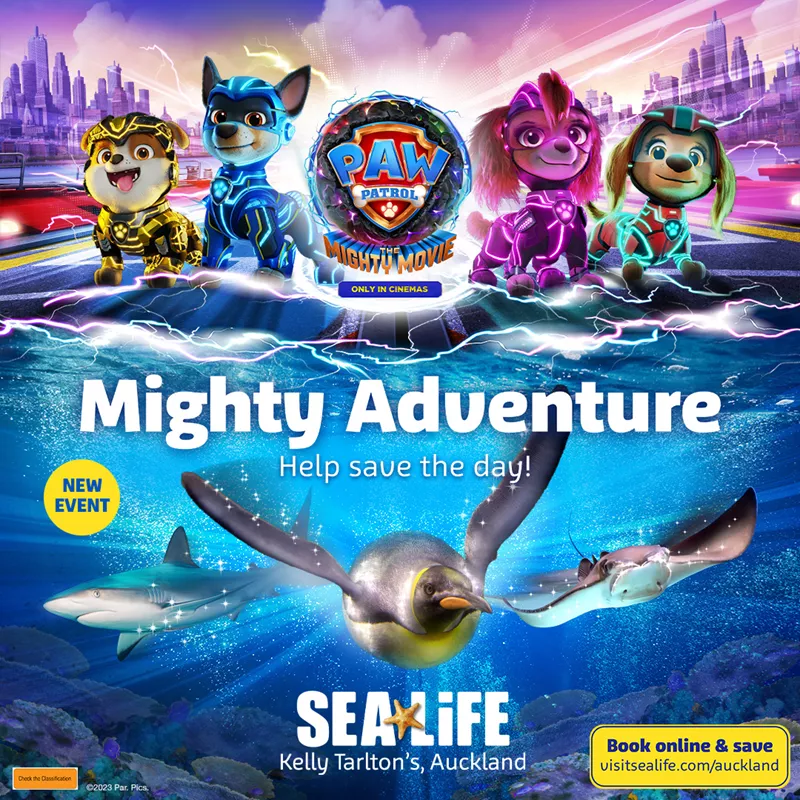 If your kids are fans of the Paw Patrol crew (and let's be honest, who isn't?), then you won't want to miss PAW PATROL: THE MIGHTY MOVIE at SEA LIFE Kelly Tarlton's Aquarium. Join Chase, Marshall, Skye, and the gang on an interactive trail through the Aquarium to help save our sea turtles from the supervillains of adventure city, whilst learning about our sea creatures and their amazing powers!
Complete the booklet and submit your answers for your chance to win a PAW-esome PAW Patrol prize pack
So there you have it, folks – a school holiday adventure like no other right here in our community. Whether your kids want to set sail, savor delicious pizza, or join the Paw Patrol team on a mission, there's something for everyone. Let's make these school holidays unforgettable together!
Remember to check the Royal Akarana Yacht Club's website for the Sail & Play School Holiday Programme details, stop by Akarana Eatery for a tasty meal, and don't miss the Paw Patrol movie screening at Kelly Tarlton's. Let the good times roll, and may your school holidays be filled with joy, laughter, and plenty of amazing memories. Happy adventuring! 🚢🍕🐾